As time goes on, more and more businesses are realizing that going green simply makes sense  and economical. Of course, you need a solution that is proven to work — one that will quickly motivate your employees and customers to get on board. You couldn't ask for a better option than the Intelligent AI based analytics platform for Electric Vehicles at DKG Labs. Our Endeavour to help companies around the world monitor, plan for and understand the impact of electric vehicles.
we offer our software with your bottom line in mind.. This is why we work hard to customize our software and technology meet your specific needs and prove as a value add for your end consumers of Electric Vehicles.
Plug and Play tracker with GNSS, GSM, and Bluetooth connectivity. Perfectly suitable for light vehicle tracking in applications like courier delivery service, car rental & leasing, insurance telematics and many other where simple integration is a must, Both devices support hands-free, firmware and configuration update via Bluetooth.
EV performance diagnostics telematics &analytics for OEM & fleets
Main charger detection

Battery voltage

Battery current

Speed

Odometer

Fault codes

State of charge
Devices & sensors for E-mobility
With CAN functionality support in the vehicle, the devices integrate directly with the battery management system (BMS)
Finding the right charging /swap station
EV charge station range calculation

Finding an optimal route to reach the destination for charging station

Availability of charge/swap points

Opening & closing hours of station
Dynamic range calculation parameters
Energy efficient functioning of EVs removing range anxiety &increasing desirability of your EV
Real-time information to identify available &most convenient charging station for route planning
Aggregation services with the app for charging infrastructure management &supporting EV manufacturers
Leasing/rental/taxi/sharing solutions for commercial electrical vehicles
GPS tracking &monitoring
Geo-fence (For commercial EVs)
Kilometers &Geo-fence based billing
Immobilization
Vehicle efficiency
Vehicle history tracking
Key Differentiators of our Platform
Electric Vehicle Fleet Management and Productivity maximization using GPS tracking

Maintenance program with OBD (On-Board Diagnostics)  and enhanced vehicle signals.

Platform to increase fleet efficiency, reduce operating costs, improve the safety of your drivers, and maximize EV utilization

Access to all of your EV charging data

Ability to monitor battery Health. With battery health tracking, you can differentiate between operational issues reducing range and a fading battery

Fleet Pool – View all vehicles available within a geofence and their current state-of-charge

Diagnostic Trouble Code Alerts -including the specific diagnostics code and how long it has been opened.

Charge Diagnostics- See fleet charging data by geofence, View all charging events, including location, duration, charging power, charger energy, charger loss, and starting & ending state-of-charge.

Trip – All your trips in one table – including the date, duration, distance, fuel consumption, energy consumption, starting and ending state-of-charge, ambient temperature, average & max speeds, EV fraction, auxiliary load, an idle fraction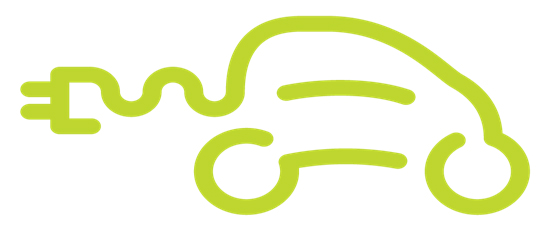 Our software and hardware make it easy for you, our valued customer, to switch to a different network when your service contract expires .You have total flexibility.
You can become a part of a promising green and clean air today and get ahead of other businesses and organizations by partnering with DKG Labs software solution for EV