COMPLETE TRANSPORT AND LOGISTICS SOFTWARE SOLUTIONS
OVER 10 YEARS OF EXPERIENCE IN GPS TRACKING SOLUTIONS
OVER 10 YEARS OF EXPERIENCE IN GPS TRACKING SOLUTIONS

Track assets across value chain using GPS  , RFID  & MOBILE under one roof
Vehicle Tracking System provides real time tracking of vehicles. The solution enables supervisor to monitor the movement of vehicles including, route taken, journey start and completion time, distance travelled, speed, stoppage location/duration, over speeding, acceleration/deceleration etc. The solution provides complete journey records for all vehicles for easy planning, tracking and scheduling thereby helping fleet manager to manage their fleet more effectively and profitably.
All Vehicles shown on google map with location details
Daily Reports or over a period distance covered by vehicles
Power disconnect alarm report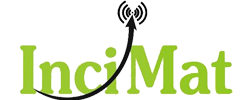 Track Vehicles, Moving Assets and Incident optimally using GPS, RFID & Mobile Apps
InciMat is a package suite of products, portfolio of software and factory of mobile apps in an area of tracking across industries.
Core Software is available in all Desktop, Web and Mobile platforms and has variants in hardware scalable to GPS devices, Mobile, RFID Tags Readers, ANPR & CCTV. Supported Protocols include NMEA (for GPS), LLRP (for RFID) and Android operating system (for Mobile).
Application Areas – The Ultimate InciMat